LA Beer Hop
Branding & Website
LA Beer Hop provides brewery tours of Los Angeles, Orange County, and Long Beach. Exploring locations all over LA, they'll take you straight to all of the greatest brews the city has on tap. In six years, they've given almost 2,000 tours and helped over 22,000 people learn about craft beer in Los Angeles.
Website URL
Project Type
Branding
Design
Responsive
SEO
Web Development
Wordpress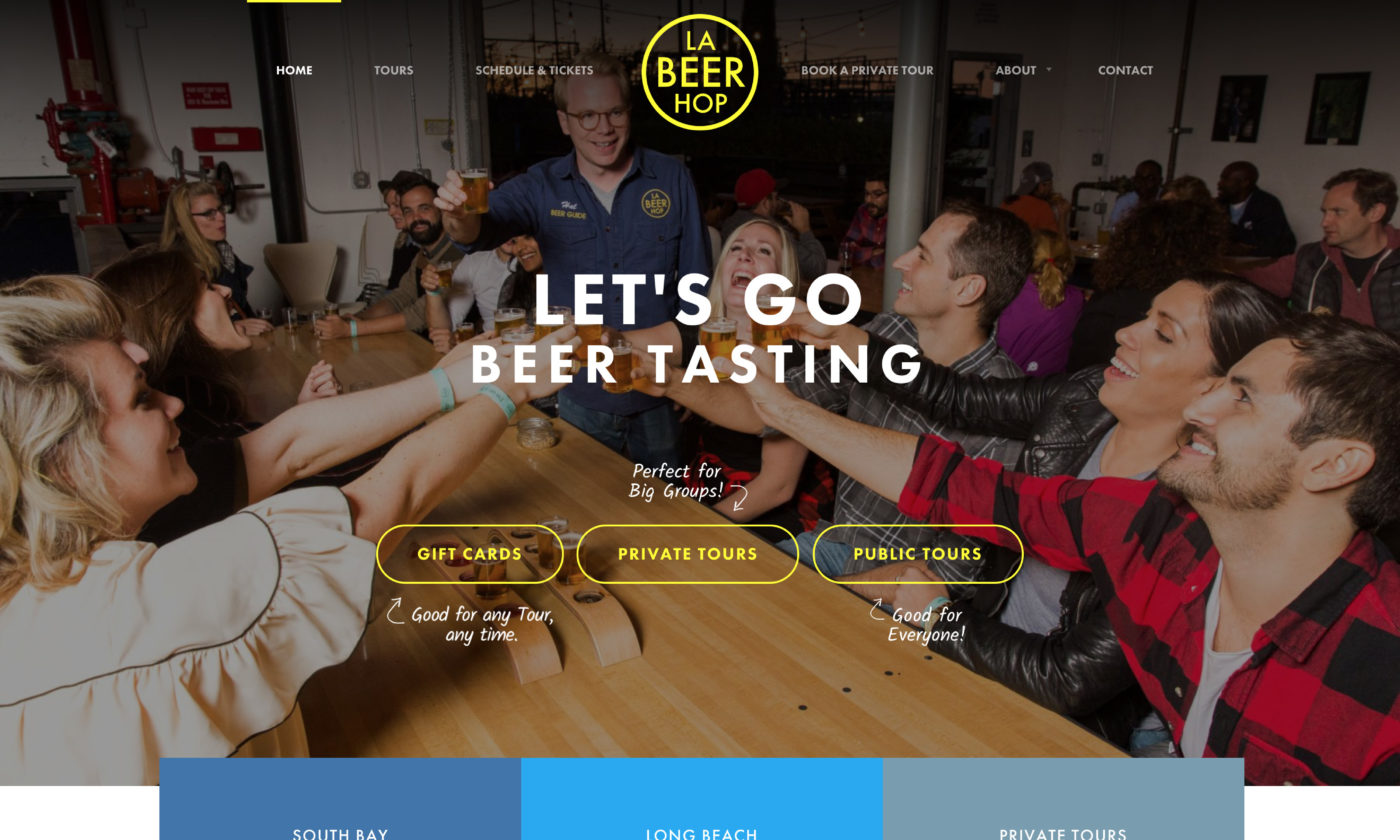 The Plan
LA Beer Hop approached us before their first-ever tour, requesting our help with their logo, branding, and website. Their website was to serve as the main source of ticket sales, so it was critical that it be easy to find, navigate, and book with.
Launched in 2012, the site was initially built with a custom system to manage each of their tours, ticketing, and sales. Since then we've seen great third-party ticketing platforms launch– like FareHarbor, which is now directly integrated throughout the site.
Additional SEO helps potential customers easily find the site. Is it a "beer tour", "brewery tour", "craft beer tour"… "beer bus"? Search for any of those while in the LA area and you'll find LA Beer Hop at the top of the results. In fact, a simple Google search for "beer tour" will currently show LA Beer Hop as the top THREE organic results.
The Results
Since 2012, LA Beer Hop's website traffic and ticket sales continue to steadily increase. Even as multiple competitors have entered the market, their website continues to be listed at the top of search results. We're proud to have been able to watch their business grow and wish them continued success in the future. Cheers!
"I receive almost all of my sales through my website, and I chalk that up to its beautiful interface, easy functionality, and ultimate consistency."