Tasmania
Development & Animation
Tasmania.com has been operating for over 22 years, helping to promote and bring travelers to their beautiful island — the 26th largest island in the world, and island-state of Australia. Promoted for being a natural state, 42% of the island is covered with protected areas which include national parks and World Heritage Sites.
Website URL
Project Type
Responsive
Web Development
Wordpress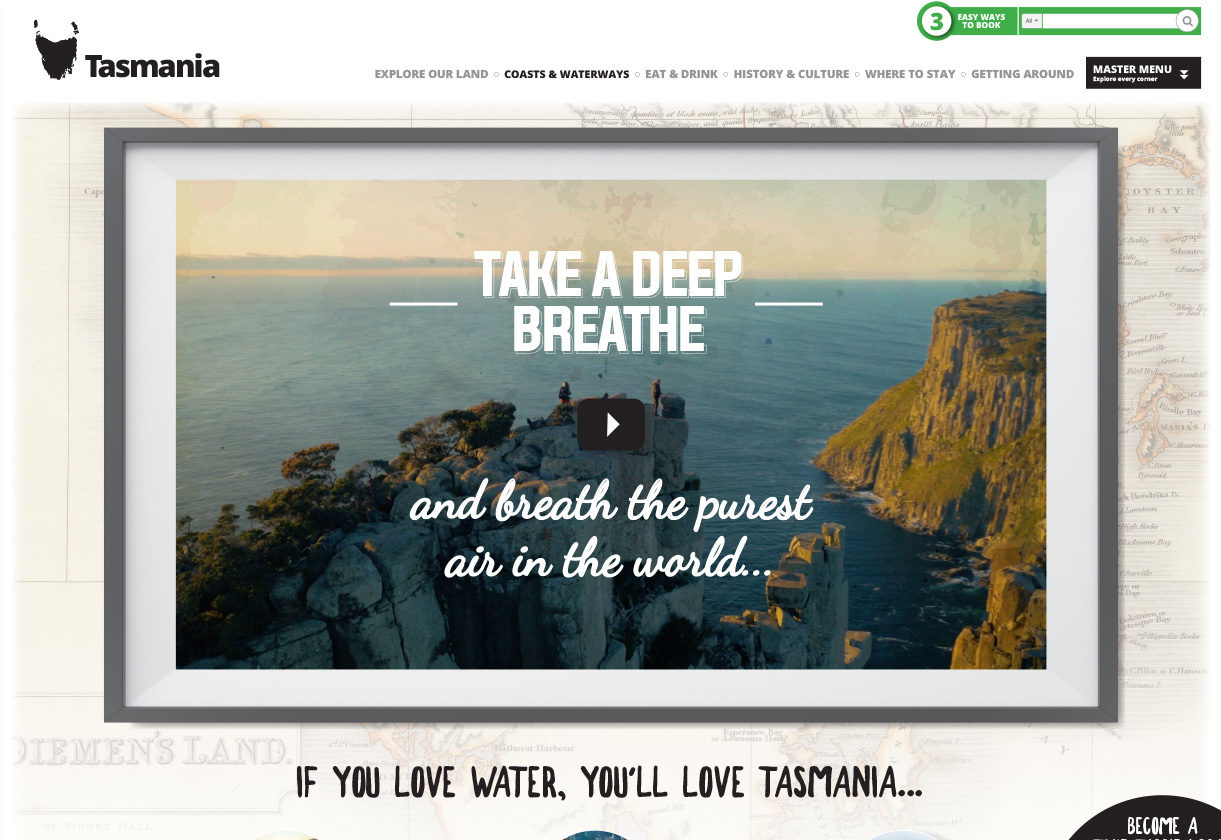 The Plan
Tasmania.com came to us with several unique and incredibly detailed concepts for promotional pages that would be launched with their new website. Our team worked alongside their internal designers to help turn their creative concepts into a fully-functioning reality.
Each page is packed with parallax scroll effects, video backgrounds, synced slider systems, animated tooltips, and additional css animations. Every page was built to be completely responsive and fully integrated with WordPress to allow their internal team to easily add new media and content.
The Results
We're thankful to have been able to work with the team at Tasmania.com, and loved hearing that we were able to capture just what they had envisioned. There's no doubt this project will go down as one of the most fun front-end builds we've had the pleasure of working on.