The LASIK Vision Institute
Website Design & Development
The LASIK Vision Institute was founded to offer "Better Vision at a Better Value". Since their start in 1999, they've added locations in more than 36 states, and have performed over 1.1 million eye surgery procedures.
Website URL
Project Type
AMP
Responsive
SEO
Web Development
Web Performance
Wordpress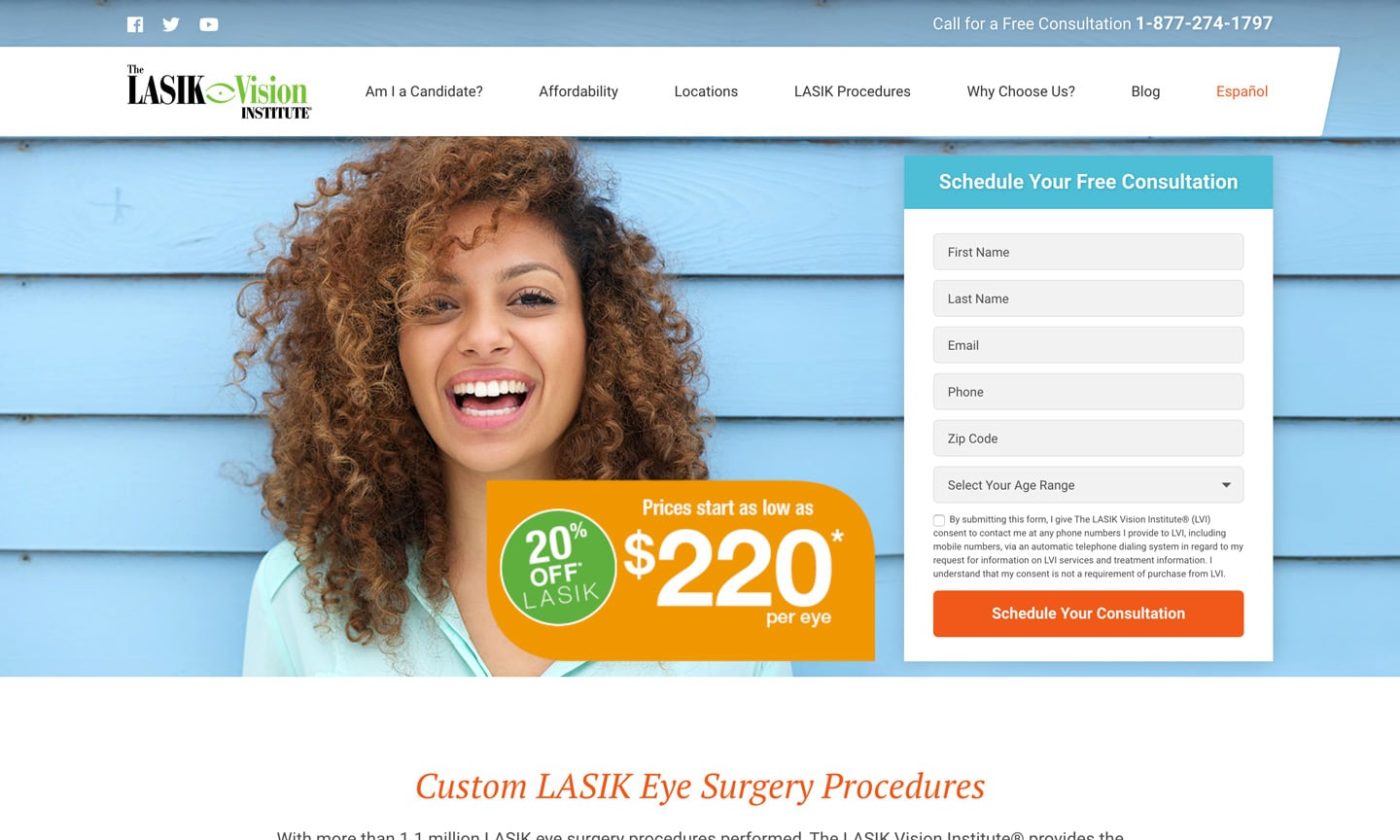 The Plan
With a catalog of over 40 unique websites, The LASIK Vision Institute needed a team who could assist with regular web maintenance, while also taking the lead on new web projects. Our team, having experience with numerous CMS platforms, web languages, and technologies was the perfect fit.
Since partnering with The LASIK Vision Institute, our team has assisted with multiple new website launches, email campaigns, SEO, design upgrades, and performance improvements.
One recent update, a web performance overhaul of lasikvisioninstitute.com (their flagship website), consisted of media optimization, code auditing, advanced caching, lazyloading, and ajax techniques, and was able to achieve a Google Page Speed score of a perfect 100.