Rimon
Website Design & Development
Rimon is a new age, international law firm with over 20 offices across three continents. Rimon was recognized in U.S. News & World Report's "Best Law Firms" for 2015. Their notable clients include Samsung, Polaroid, GoPro, and Foo Fighters.
Website URL
Project Type
Design
ExpressionEngine
Responsive
Web Development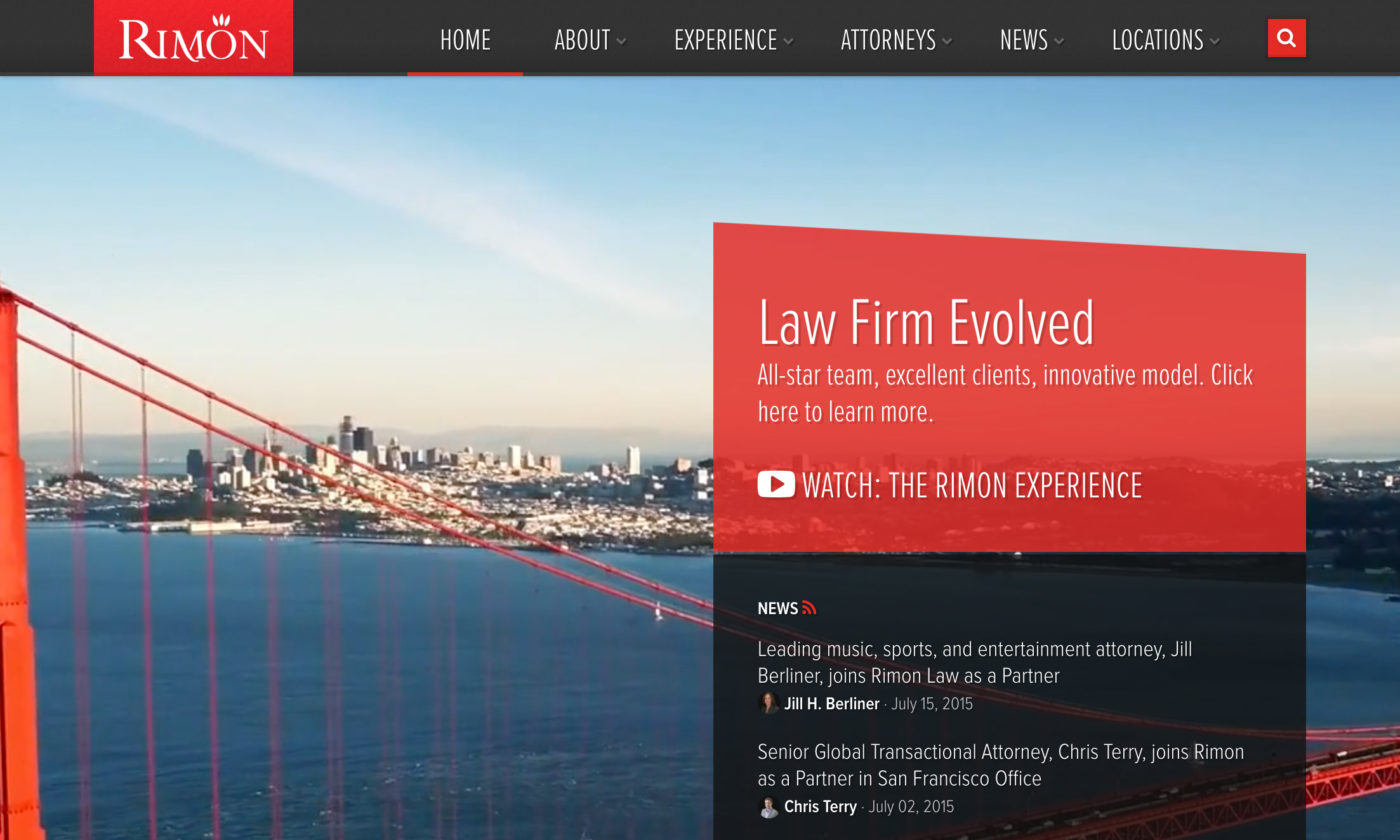 The Plan
Rimon brought our team in to redesign their existing website, wanting a more modern and upscale appearance, in order to appeal to their tech-savvy clientele. Their existing website was designed as fixed width and would need to be made responsive, to work across multiple devices and sizes. Lastly, they needed a team who could work with their existing platform, ExpressionEngine — a powerful, yet less-known CMS.
In addition to revamping their existing site, several new features were added — most notably a powerful navigation system that allows users to quickly navigate through all of their professional team, locations, and services. As their website already housed extensive information about their firm, we reorganized and developed their backend CMS to make sorting, filtering, and relating data easier, allowing their staff to continue managing and adding new content. Additional functionality includes an internal support system for their team (entirely powered by ExpressionEngine), and Zoho CRM/API integrations.
The Results
Rimon's new website was listed in "Best Law Firm Websites of 2015" by ONE400. Their website traffic has continued to increase every year as more features and functionality are added to keep up with their expanding firm.
"The attention to a high performing mobile site and the sleek organization of content certainly sets the bar for all law firm websites."